The worksheets Darren mentions in each module are located just beneath the video in the "Download" section. These documents aren't available outside of your Training Vault, so you must be logged in to get them.
Click "Downloads" and a dropdown menu will open with all of the available downloads. Simply click on the worksheet you want and it will automatically download to your computer.
If you believe a document is missing from your Training Vault, message us at HelpMe@DarrenHardy.com with the name of the doc and we'll track it down for you.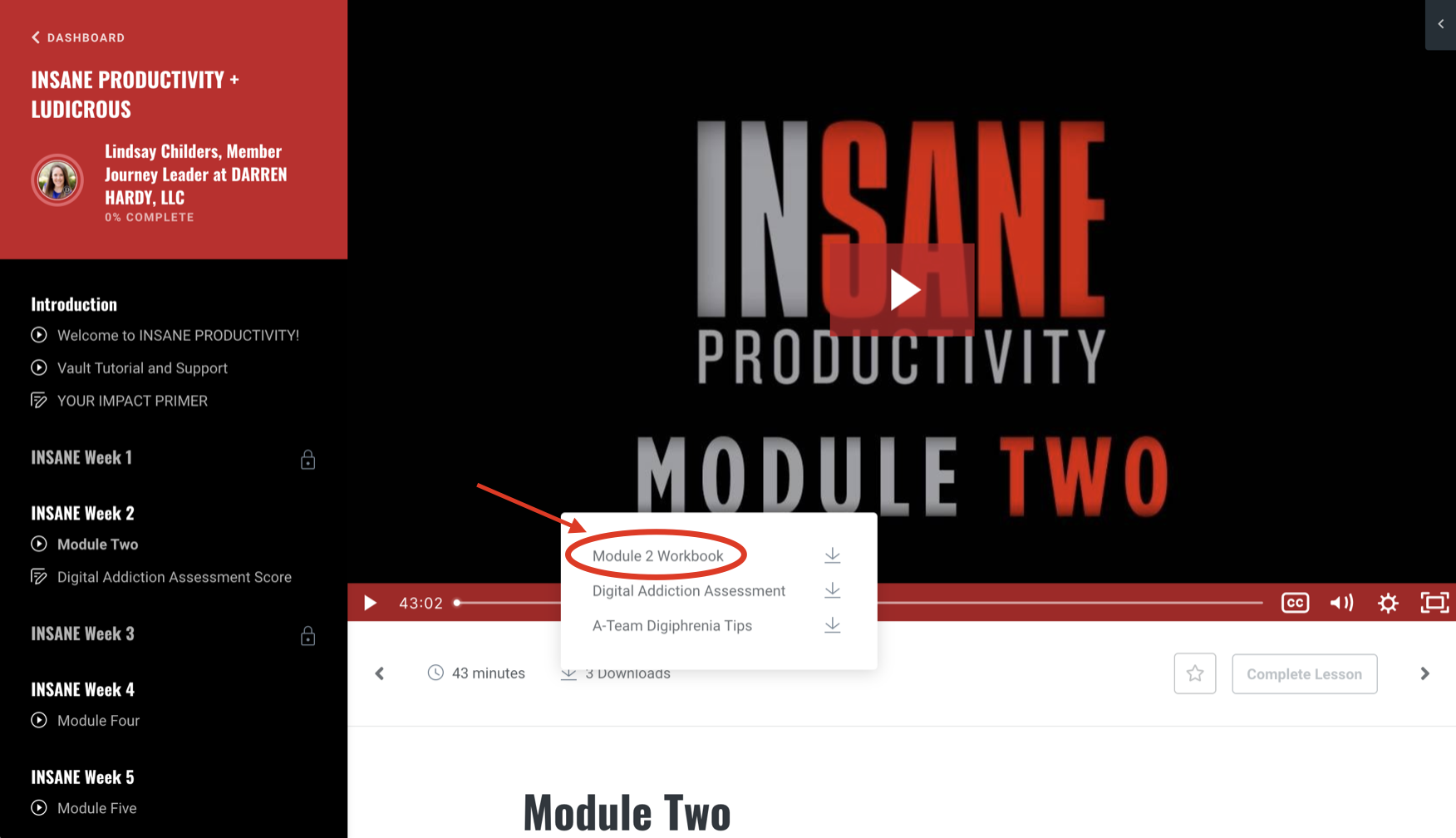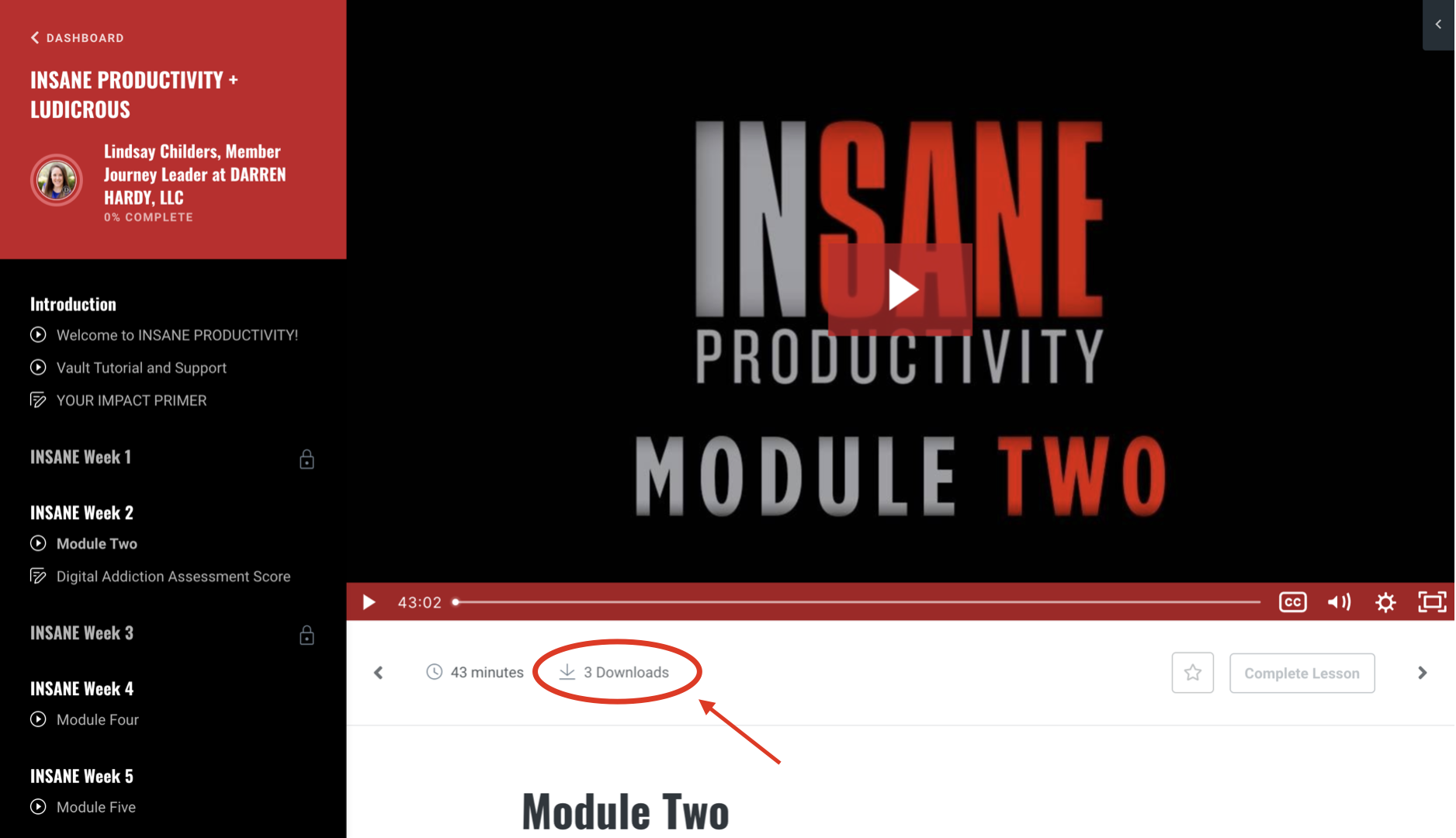 Win the Week - Sunday Planner Download
Occasionally Darren announces special releases of documents such as the ever-popular Sunday Planner.
These are only available for a short time outside the DH Training Vault and are otherwise locked inside for INSANE PRODUCTIVITY members only.
If you've received an email invitation to Win-the-Week download the Sunday Planner, follow the links inside the web page to get the file.
If the link no longer works, you can wait until the next time it is released or join INSANE PRODUCTIVITY.