The Toolkits Darren mentions in each module are located just beneath the video in the "Download" section. These documents aren't available outside of your Darren Hardy Training Vault, so you must be logged in to get them.
Click "Downloads" and a dropdown menu will open with all of the available downloads. Simply click on the worksheet you want and it will automatically download to your computer.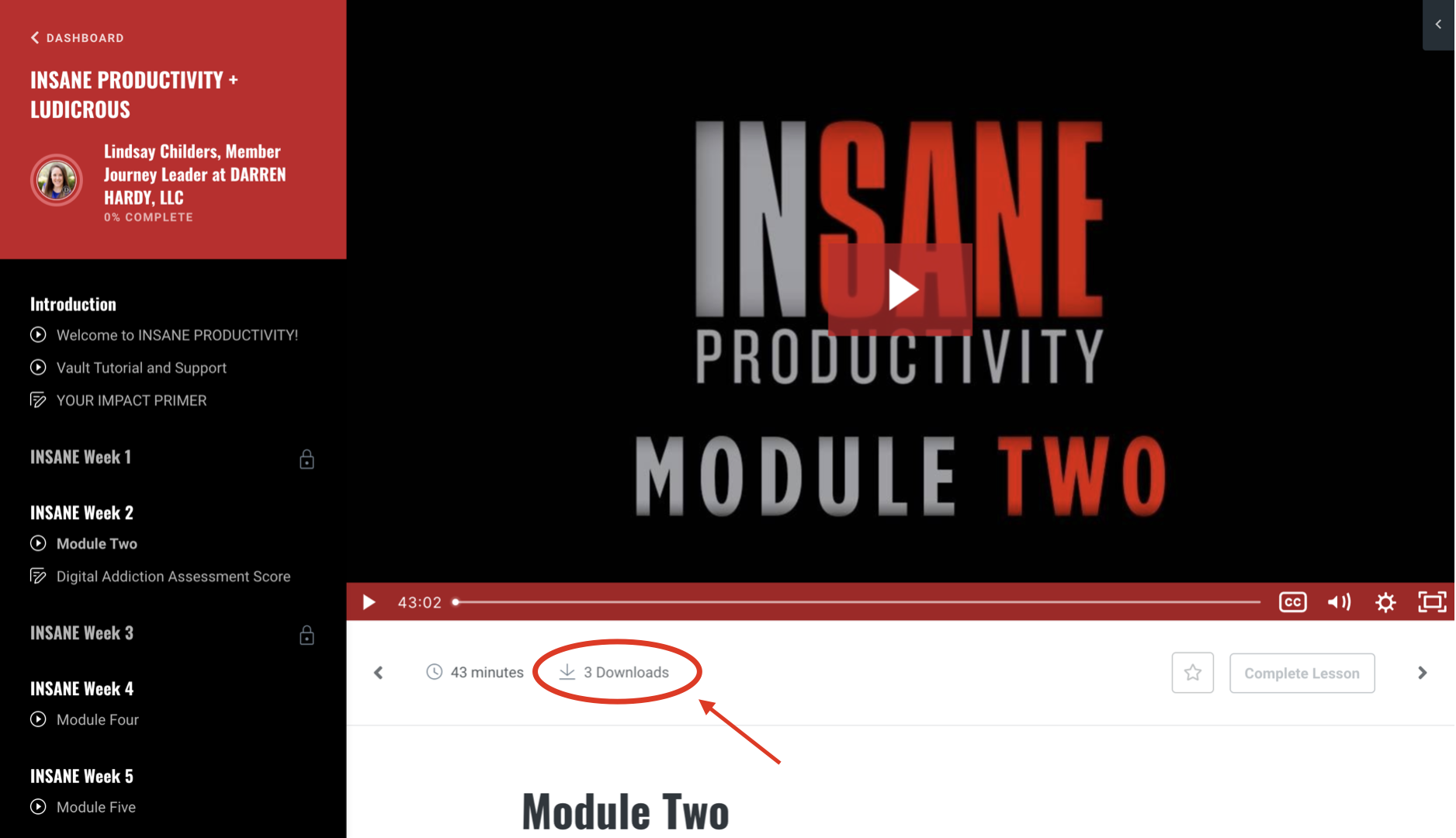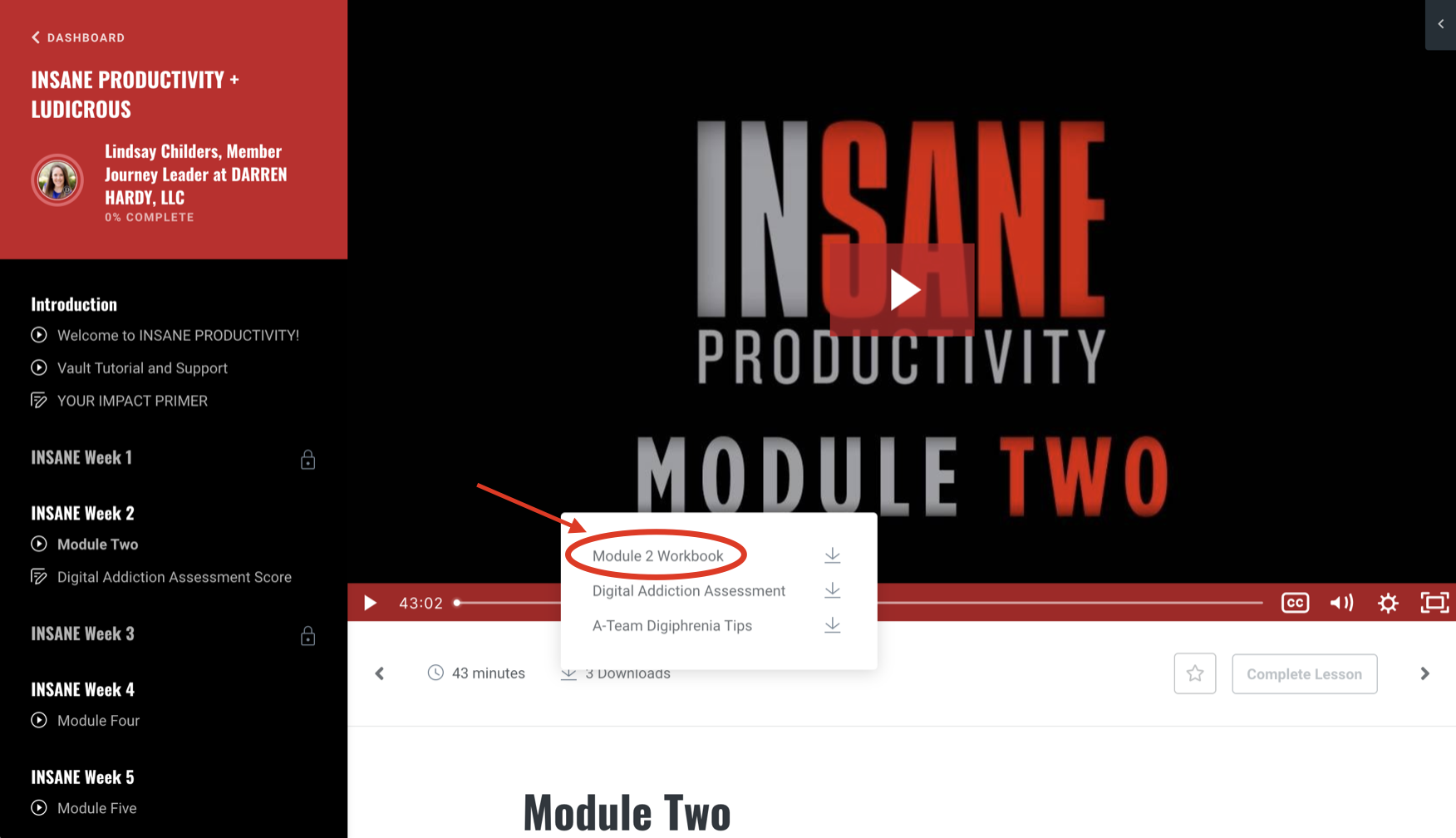 Can I edit the PDFs and not print them?
Yes! You can feel free to edit after you download the file.
Then click the download in the corner to save your changes.