After signing up for INSANE PRODUCTIVITY, you will find Bonus Gifts in your Vault.  These gifts are made available throughout your journey on a timed basis.
Simply login to find them and the first one, HABITS of HIGH-PERFORMERS will become available just before Module 2 is released.
Bonuses materials are located under the Menu pull down located in the top left-hand corner.
You will find the link to the Bonuses listed directly under Module 1.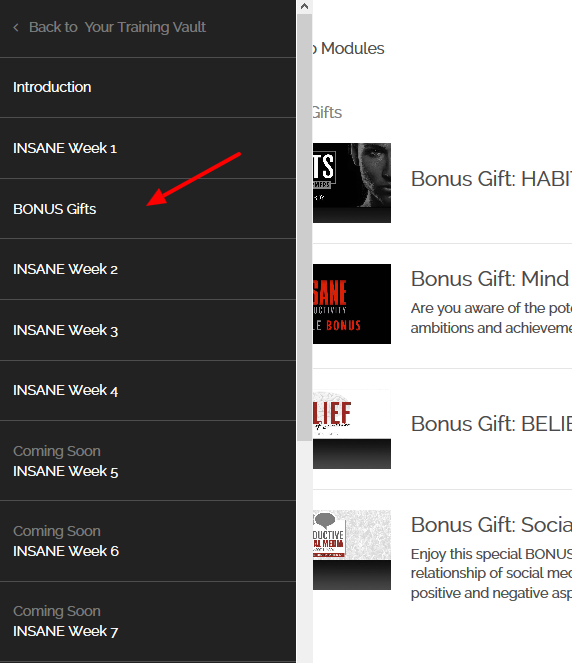 Bonus Material can include the following titles, depending on the program you purchased:
HABITS of HIGH PERFORMERS
Mind Control
BELIEF System of Success
Social Media