Where can I find the LUDICROUS program?
INSANE PRODUCTIVITY is a 12 week training system.
Directly after the 12 weeks the LUDICROUS Leadership program begins for an additional 6 weeks.
Here you will learn how to be a leader of consequence in the 21st Century. Not just at work but at home, and in your community.

You will see your LUDICROUS program listed in your INSANE program.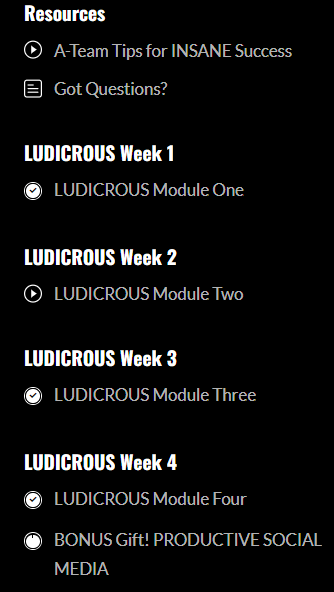 If you have the original INSANE PRODUCTIVITY and would like to enroll in LUDICROUS, please contact us here.
We always recommend beginning the LUDICROUS leadership training AFTER the 12 modules of INSANE PRODUCTIVITY have been completed.