Every week we send notifications via email about the next Module release. As an INSANE PRODUCTIVITY member or eFASTPASS member, we want to make sure you receive all emails from Darren.
How to Approve Delivery of Darren Hardy's Emails:
Add Darren@darrenhardy.com to your list of Contacts (see below)
Search for "DarrenHardy.com" in All Folders & drag those to your "Primary" folder
If you find any of our messages in a Spam or Trash folder, mark as "Not Spam" and move them to the Primary folder in your Inbox
Have You Ever Unsubscribed?
If you have unsubscribed from our mailing list in the past, try updating your email preferences:
_________________
How to Add Darren Hardy to Contacts in Gmail

From an existing email in Gmail:
Open an email from DarrenDaily@darrenhardy.com OR Darren@darrenhardy.com
Hover over the "from" name Darren Hardy
Click "Add to Contacts"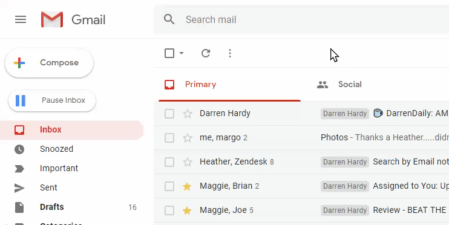 Create a new contact in Gmail:
Login to your Gmail account
Click the + button for "Create Contact" (at the bottom right of the screen)
First Name: Darren Last Name: Hardy
Enter darrendaily@darrenhardy.com and darren@darrenhardy.com into the email address field
Click "Save"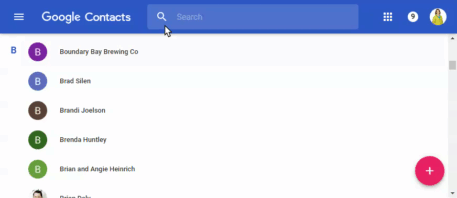 Note: If the mailing is in your SPAM folder, check the box next to the mailing and click the "Not Spam" button along the top.
Every email program is a little different. If you don't use Gmail, find yours in this article:
Related Help Center Articles