Welcome to INSANE PRODUCTIVITY + LUDICROUS!
We are proud of you for stepping up and answering this call to adventure.
This is just the beginning of our journey together to create insane results, insanely fast, sanely.
When you're ready, go to DHTrainingVault.com to log into your Darren Hardy Training Vault.

Your INSANE PRODUCTIVITY + LUDICROUS program will be in your library, as it is pictured below: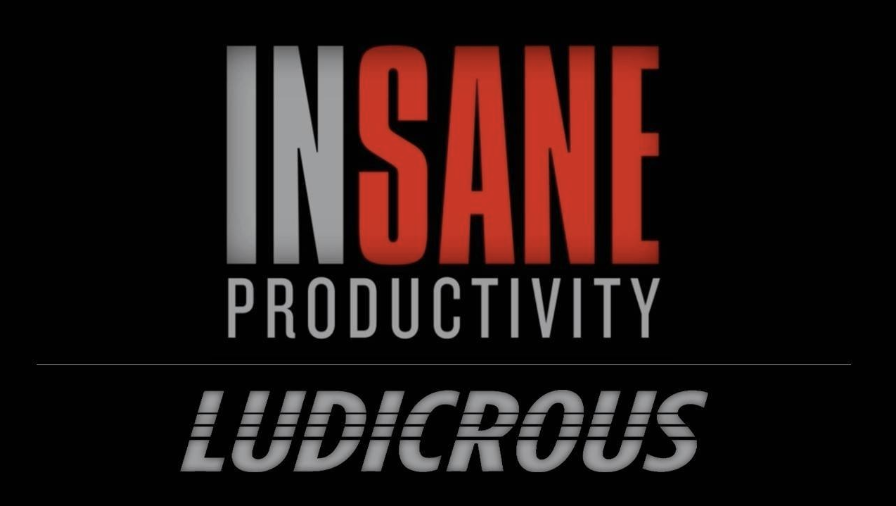 If this is your first time inside the DARREN HARDY TRAINING VAULT, you should have received your login information from email address darren-hardy@t.kajabimail.net right away.
If you don't receive this email please visit THIS ARTICLE for assistance.

Be sure to start with Darren's Welcome to INSANE PRODUCTIVITY video and then the tutorial for helpful tips on the program. You will also want to complete your Impact Primer!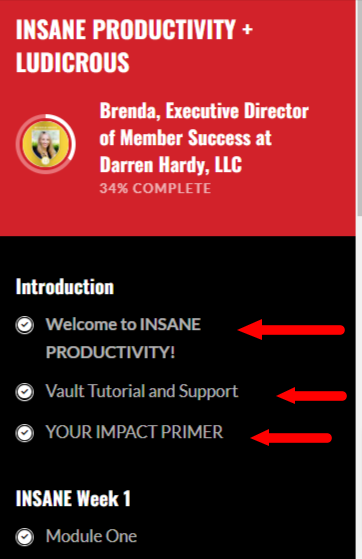 Please pay close attention to our first module. It is critical to laying the foundation of what we will be doing throughout the rest of this INSANE adventure we are on together.

See you inside INSANE PRODUCTIVITY!