We want to be sure you are getting your emails from Darren whether that is for DarrenDaily, INSANE PRODUCTIVITY or other amazing content Darren provides.
To do this, we need to ensure the proper delivery of our emails to your inbox.
Add these Email Addresses to Your List of Contacts:
Darren@darrenhardy.com
DarrenDaily@darrenhardy.com
How to add Darren to your Contacts in Gmail
Most of our members use Gmail. If you use a different program, please contact their support or FAQ for instructions on adding new contacts.

From an existing email in Gmail:
Open an email from DarrenDaily@darrenhardy.com OR Darren@darrenhardy.com
Hover over the "from" name Darren Hardy
Click "Add to Contacts"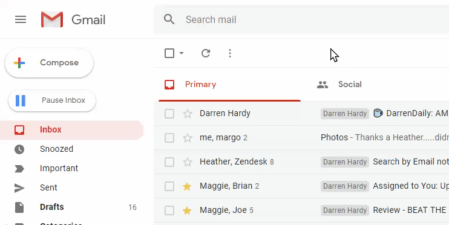 Create a new contact in Gmail:
Login to your Gmail account
Click the + button for "Create Contact" (at the bottom right of the screen)
First Name: Darren Last Name: Hardy
Enter darrendaily@darrenhardy.com and darren@darrenhardy.com into the email address field
Click "Save"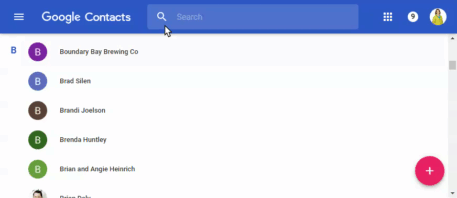 Note: If an email shows up in your SPAM folder, check the box next to the mailing and click the "Not Spam" button along the top.
Every email program is a little different. If you don't use Gmail, contact their support to get specific instructions or try this article:
Related Help Center Articles