Great question and we are thankful you are helping us to make a positive impact!
From your Computer with iTunes
Step 1
To comment and review the DarrenDaily On-Demand from your computer go to the iTunes preview page for the podcast.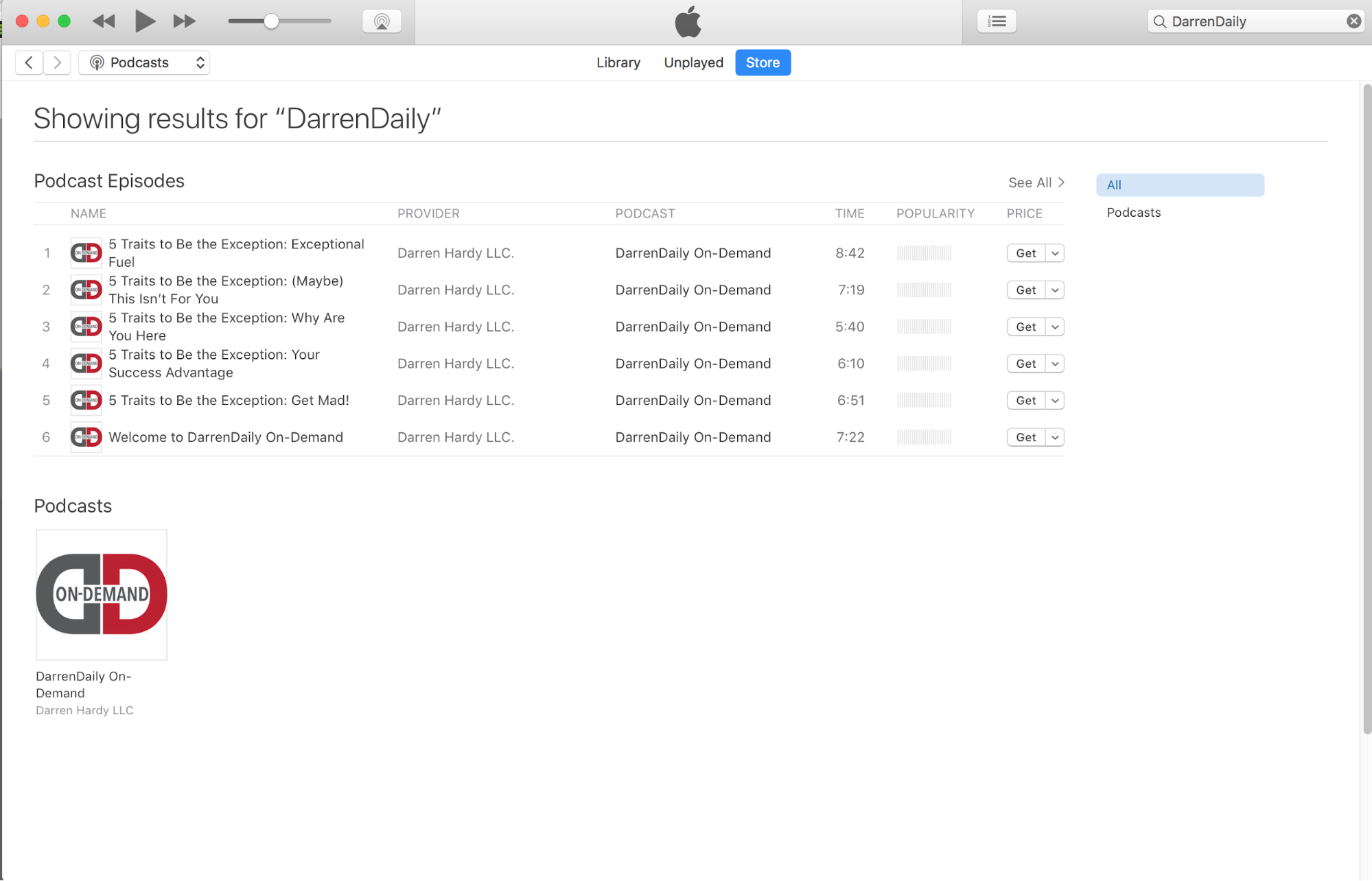 Step 2
Click the "View In iTunes" button
(Don't have an iTunes account? No problem! Click here for instructions on how to set up an iTunes account without a credit card!) https://support.apple.com/en-us/HT204034
You'll then see this page: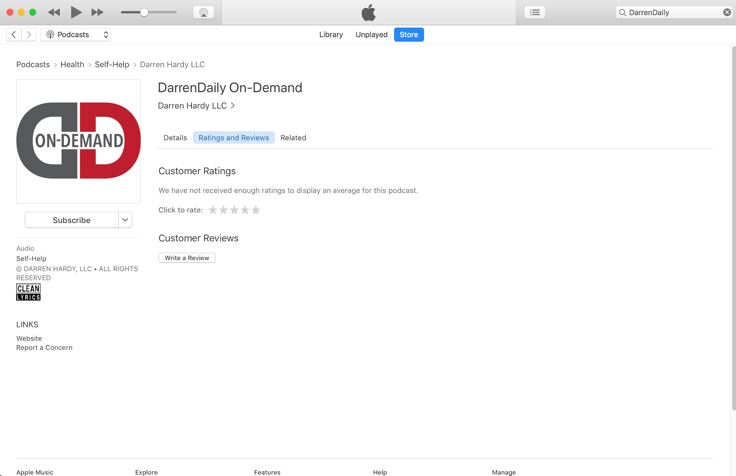 Step 3
Click the "Ratings and Review" tab as in the image above. Next click "Write a Review."
You'll then see this box: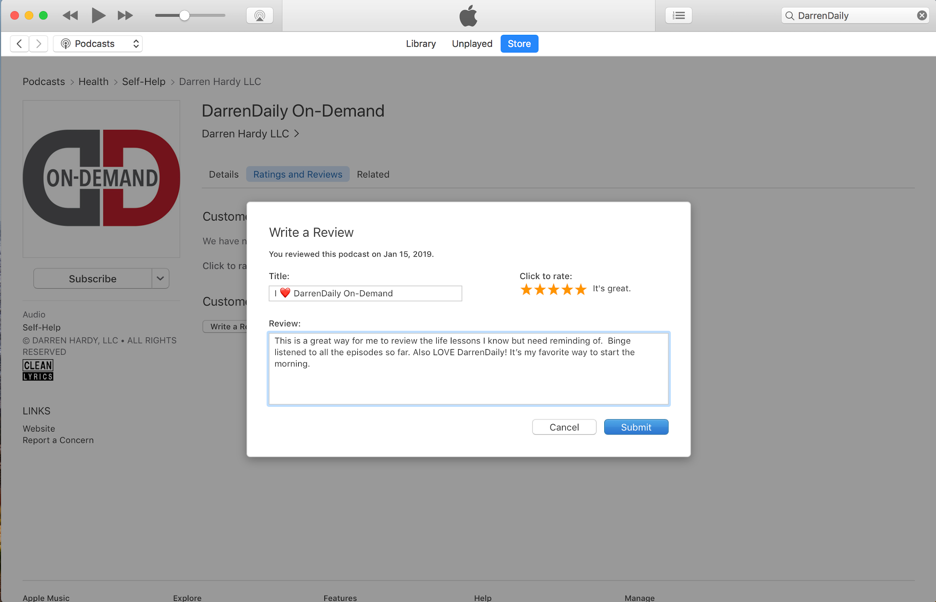 Step 4
1. Rate the podcast by selecting 1 to 5 stars (We hope you give it 5 stars!)
2. Write a title and a brief (1 sentence), honest review.
3. Click the "Submit" button.
From your Computer with STITCHER
1. Go to Stitcher.com
2. Search for DarrenDaily On-Demand in the top search bar.
3.Click the podcast from the results that appear.
4.On the podcast page scroll down to the bottom till you see something like this:
5. Click "Write a Review"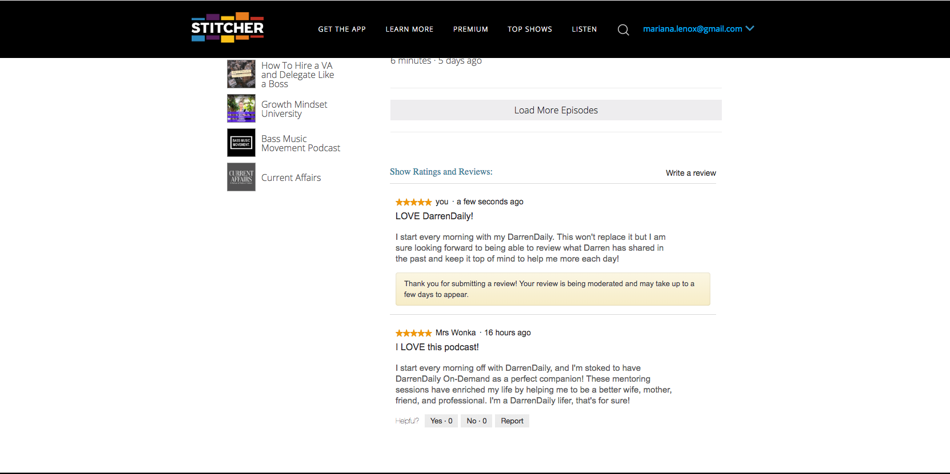 6. Click the chosen number of stars, write a title for your review and your review in the box below that. Add your name and email then click Post Review.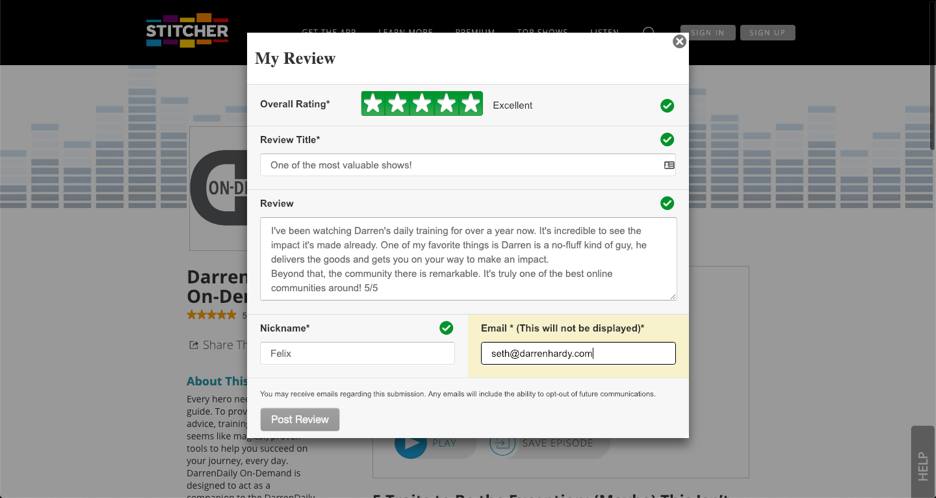 7. You will see a success box like this: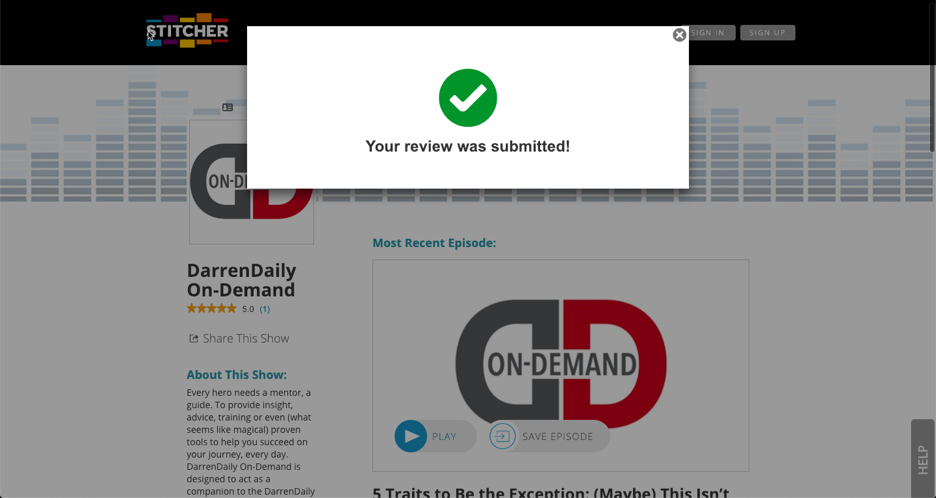 From a Mobile Device with iTunes
Step 1: Got to the podcast under library in the app.
Step 2: Scroll down to the bottom below the recent episodes.
You will see this: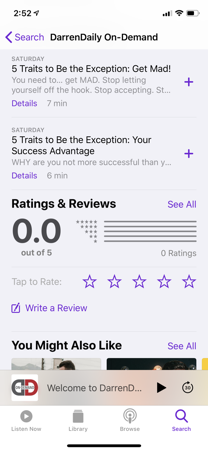 Step 3: Tap the "Write a Review" text below the stars.
Step 4: A new page will pop up that looks like this: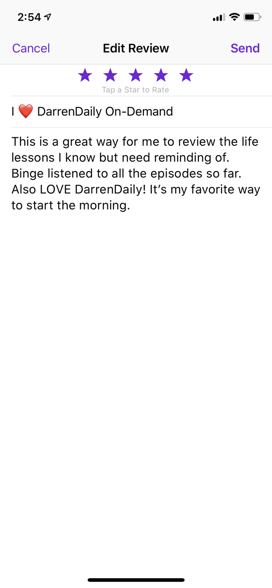 Step 5: Tap the number of stars that you want to rate the show.
Step 6: Fill in a title and thoughts for the review.
Step 7: Click Send.
Important to note, you can not leave a review on Mobile with STITCHER