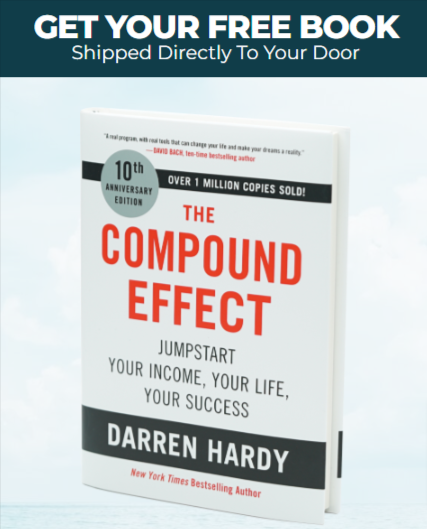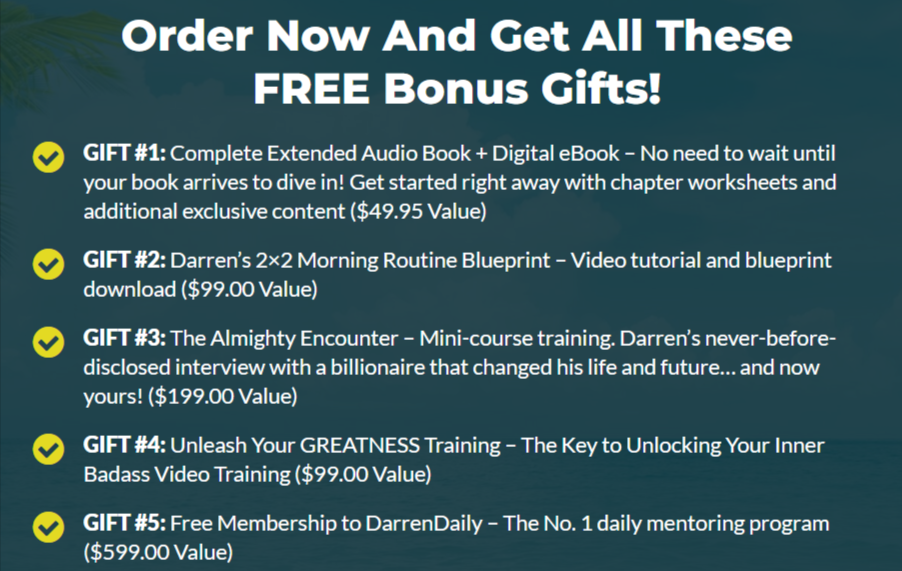 Go HERE to get your free copy of The Compound Effect today!
Just pay shipping and handling ($6.95 for those in the US)
If you already placed an order, your copy of The Compound Effect should ship out in 24-48 hours.
Haven't received your copy or having trouble on the checkout page? Email us at helpme@DarrenHardy.com and we would be glad to help!
I want to get a book for a friend.
As we cannot process multiple books on one order, please go back to this link and place a new order.
I would like to order 20 or more copies of The Compound Effect. How do I place a bulk order?
Excellent! Please contact us with details on your request and we will see what we can do to help!
To our international friends..
We have some amazing news for you!
We are now offering this opportunity to you for the first time! Simply go to this
LINK
and reserve your copy. The Compound Effect retails for $19.95 USD. We just ask that you pay for your shipping and handling to receive it. (Only $24.95)
Where are my Bonuses that came with the book?
Upon checkout, you will receive an email from Kajabi.net.
This email will have your login credentials guiding you to your bonus gifts. If you are having trouble finding this email please search for this in your spam or promotional folders or
contact us!