To redeem your gift card look for the unique gift card number inside the email from Brenda.
Once you have added items to your cart at http://darrenhardystore.com, please use these steps:
Enter your unique gift card code in the box below at checkout.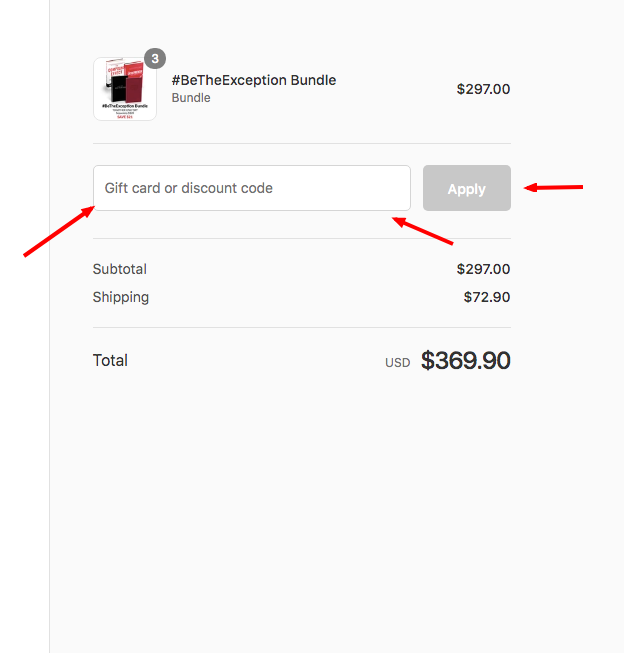 After you have entered the code, click Apply and you will see your updated total below.
Still need assistance? Please email us at helpme@darrenhardy.com and we would be glad to assist!