As a DarrenDaily member, you will receive an email each weekday with a link to Darren's message.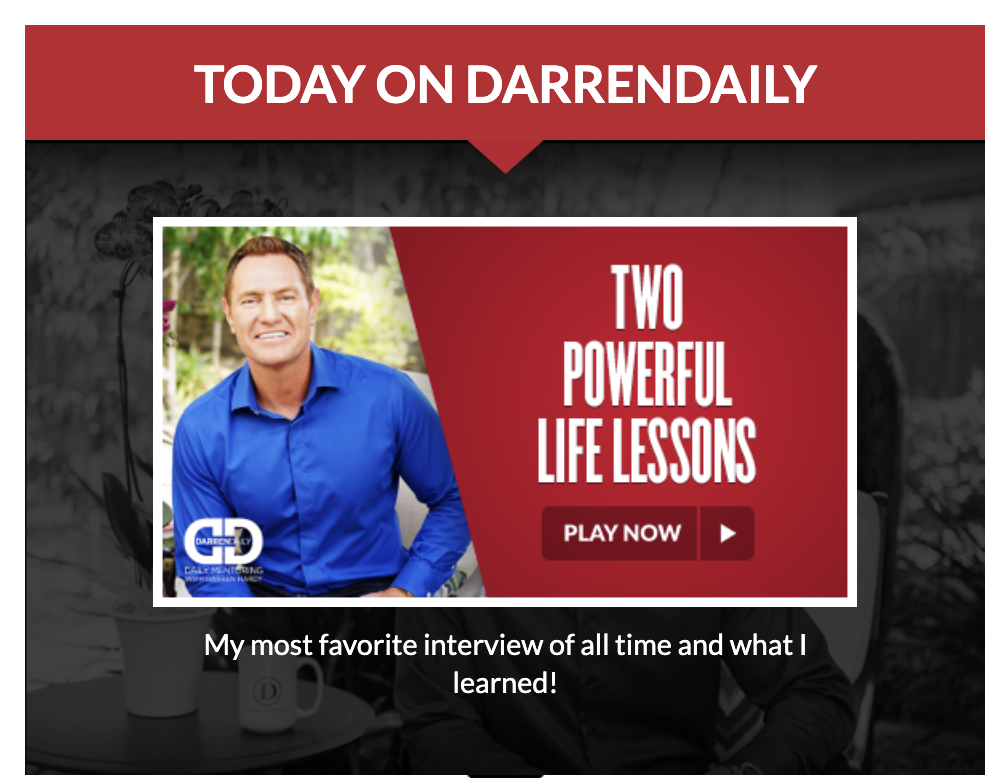 We recommend making DarrenDaily part of your morning routine by watching the video at a consistent time.

Connect with other members and share your reflections by leaving a comment on DarrenDaily too.
If you would like to update your email address or need additional assistance? Contact us.