Once your payment is confirmed, our system automatically sends two emails:
An invoice receipt
Your DH Training Vault Email and Password from our system email: darren-hardy@t.kajabimail.net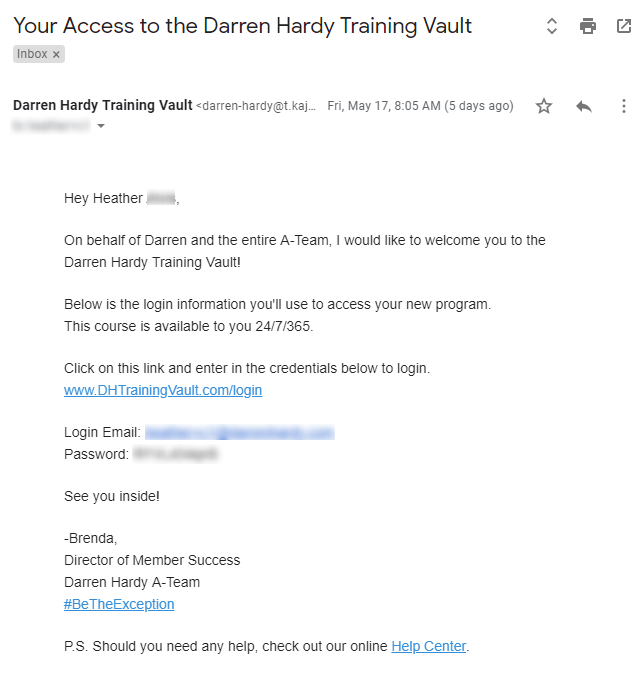 If You Have Not Received an Email from Kajabi:
The email will go to the same email address at which you received your payment confirmation
Search all folders of your email for "DH Training Vault" and from "darren-hardy@t.kajabimail.net"
Check your Spam, Social and Promotions folders
If nothing turns up, contact us and our A-Team will review your account.
If It's Been a Long Time Since You Logged In:
If you accessed the vault in the past, try using your old email and password - our system may have retained this information. Contact us if your old email address is no longer valid.
Related Help Center Articles: