DarrenDaily is delivered to you every weekday 100% FREE. Join thousands of like-minded professionals and receive an email to your inbox with a short 3-7 minute video straight from Darren Hardy himself.
Subscribe to DarrenDaily
Click here to sign up for DarrenDaily
Click here if you can't find your DarrenDaily emails.
Resubscribe to or Unsubscribe from DarrenDaily
Please note: Our team is unable to resubscribe on your behalf. You, the recipient must take action from your email system in order to receive DarrenDaily emails again.
The easiest way for you to review & opt in or out of the DarrenDaily emails is to locate an email we've sent you in the past and update your email subscription preferences: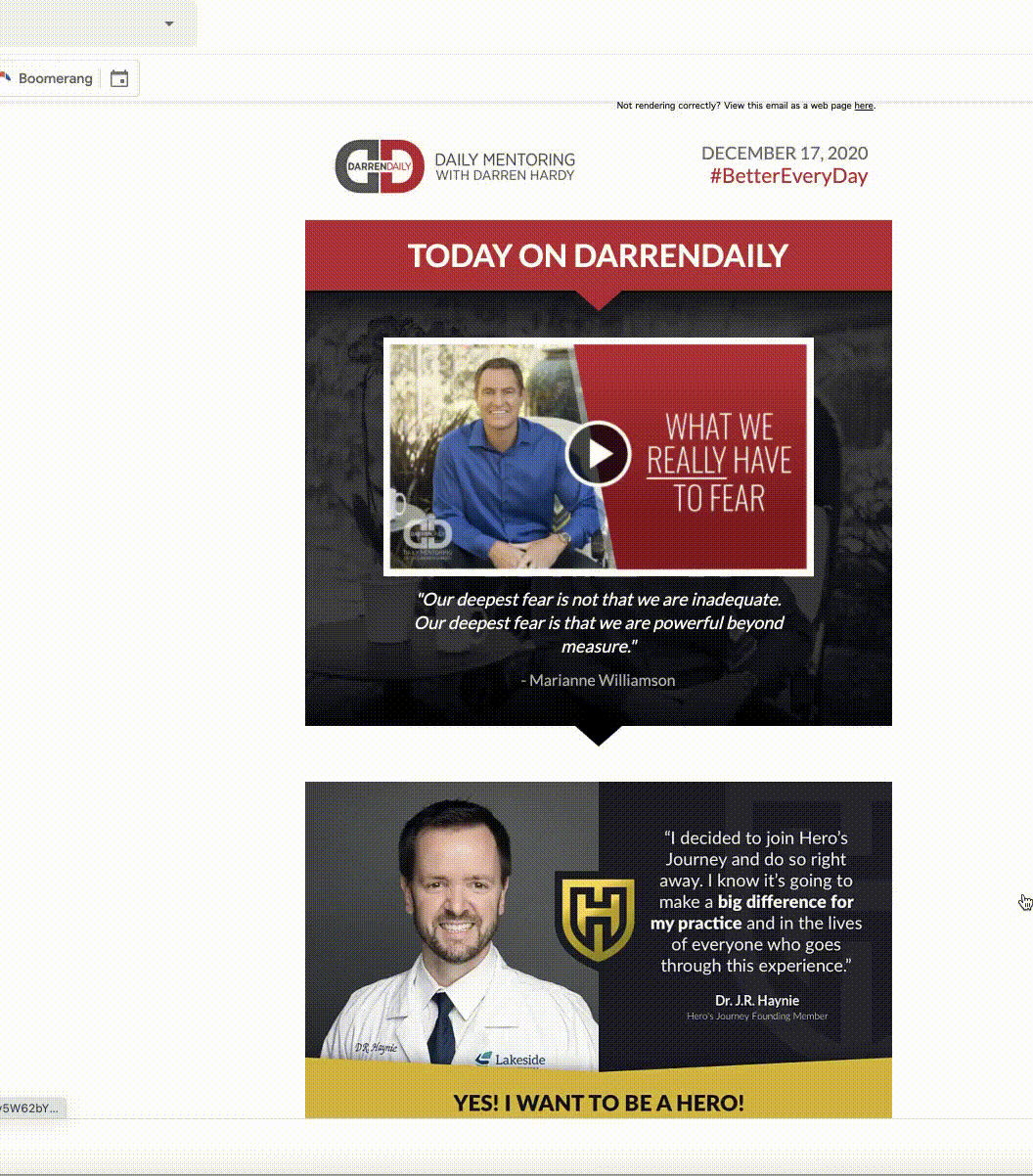 Change the Email Address where You Receive DarrenDaily
If your email address has changed, visit the DarrenDaily site to sign up with your new email address. To stop receiving emails at an account, follow the steps above to review & update your email preferences.
Merge Email Accounts
To merge your email accounts into one member record, please submit your request here with your primary email and secondary email so our team can blend the accounts together under one set of preferences.
Other Articles that Might Help